Welcome aboard the USS Missouri!
"Every time someone tries to win a war before it starts, innocent people die." -Steve Rogers, Avengers: Age of Ultron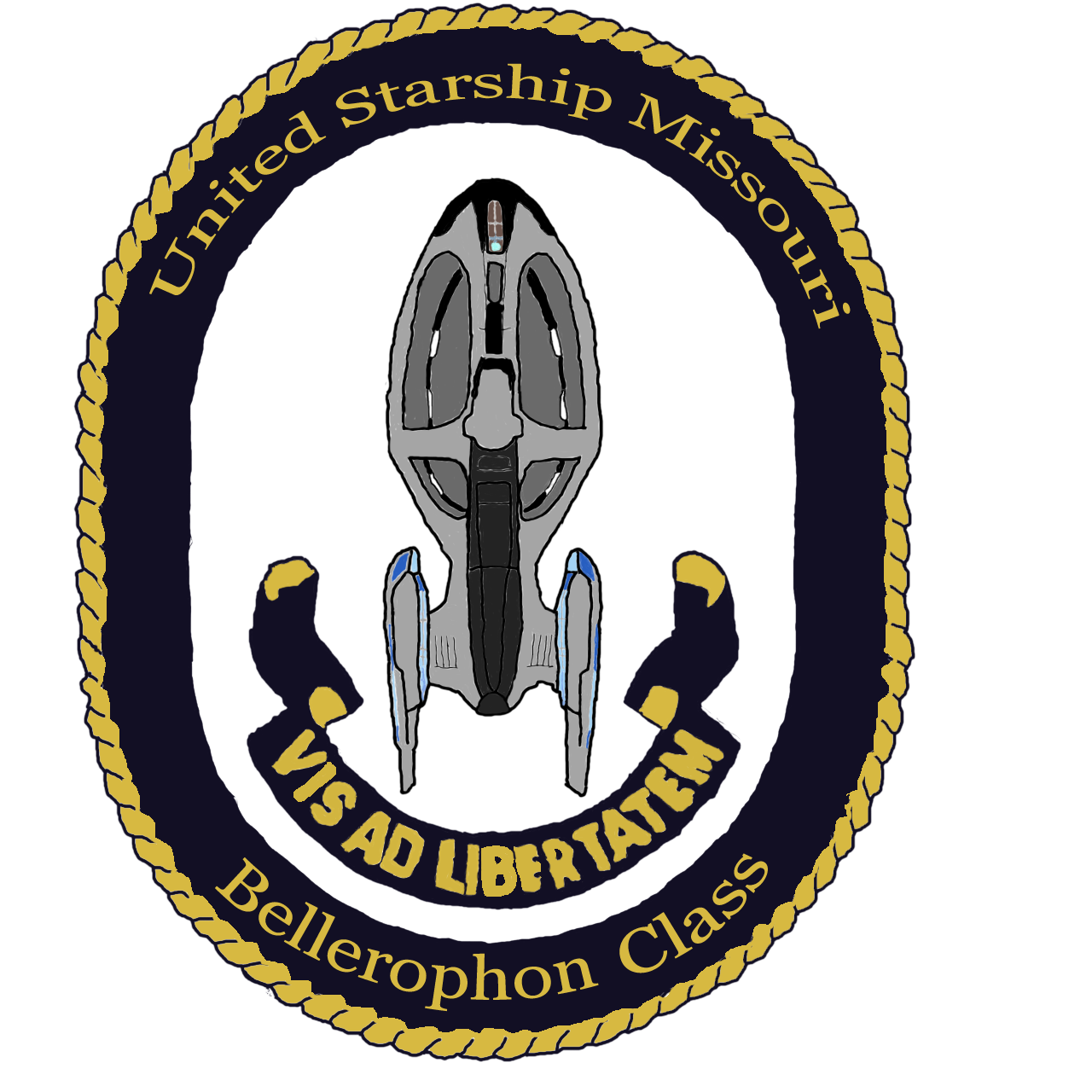 The year is 2400. Across the Federation, people are gathering to ring in not just the new year, but the new century. For those gathering at Camp Khitomer, there are more reasons to celebrate, for in less than a week's time, the shakedown cruise of a brand new Bellerophon class starship is set to commence, marking the return of a legendary name; the USS Missouri, made famous by the third Iowa class battleship of Earth's Second World War, and in more recent years by the adventures of Kagami Izumi.
The officer selected to lead this momentous occasion was Commander Patricia Cooke, granddaughter of Major Francine Cooke, who served aboard the Excelsior class USS Missouri during the Dominion War and distant descendant of Fireman 1st Class Harry Francis Cooke, who served aboard the legendary Iowa class battleship in World War II. Now, over 450 years later, Patricia is the third Cooke to serve aboard a Missouri and the first Cooke to command one.
However, just hours into the new year, jubilation turns to terror when I-400, an artificial intelligence developed as a galactic peacekeeping initiative, attacks the New Year's party, declaring there to be only one path to peace: The Federation's extinction.
With I-400 now on the loose, the Missouri's shakedown cruise is expedited, with Cooke given orders to track down and stop I-400. However, it won't be easy, as the galaxy is a large place, and even the Missouri might not be fast enough to stop I-400.
---
The USS Missouri is a Play-by-Nova Star Trek roleplaying game set in the year 2400. Our mission is to investigate the weird and wacky, from Rogue AI to years-old cold cases. We are currently serving in Theta Fleet under Area 51 and are under the command of Commander Patricia Cooke. Our content rating is "2/2/2" or "18+"
USS Missouri content rating:

Language 2: Swearing is generally permitted. However, the language cannot be used to abuse. When in doubt, use (Expletive) or [Expletive]. Similar acceptable terms include Censored or Redacted.

Sex 2: Writing about genitalia and sex acts is generally permitted, but explicit pornography is not. Cut to black and/or skip ahead.

Violence 2: Violence is generally permitted.
---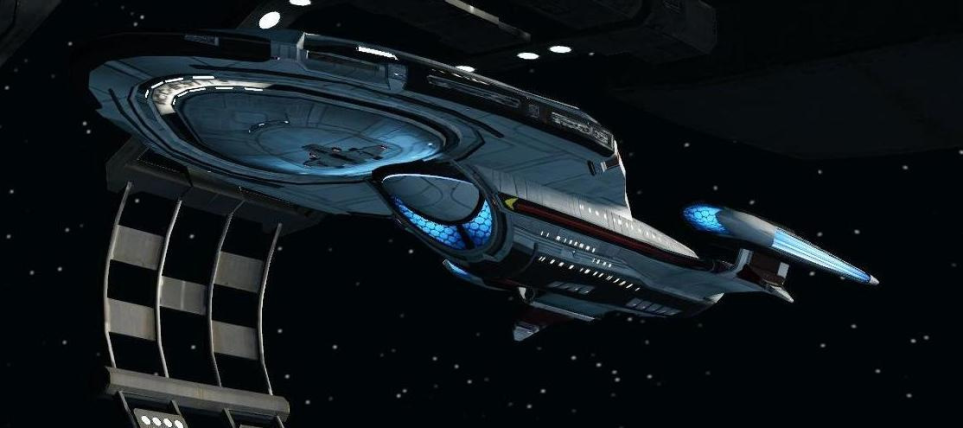 The USS Missouri is a proud member of: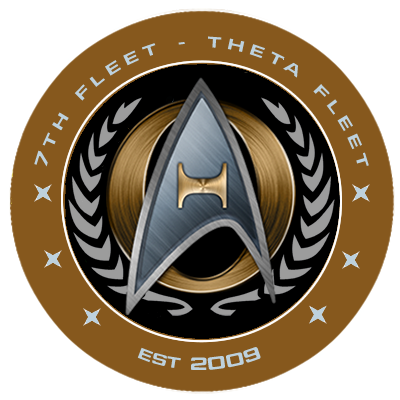 ---
Current Mission: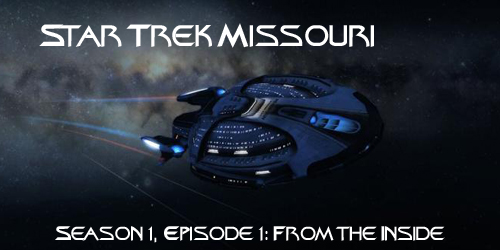 ---
Completed missions:
---
USS Missouri Awards & Accolades

Bronze Unit of Distinction, February 2023

Bronze Unit of Distinction, March 2023

Silver Unit of Distinction, July 2023
Latest Mission Posts
Mission: From the Inside
Posted on Fri Nov 24th, 2023 @ 1:17am by Commander Patricia Cooke
Patricia sighed when she finally returned to her quarters. They were now at warp 9.975 and making rapid progress towards System HW-35, as the stars zooming past the large windows of the Captain's quarters now reflected. However, there was more pressing news on the young captain's mind, as after her…
Mission: From the Inside
Posted on Thu Nov 23rd, 2023 @ 11:31pm by Commander Patricia Cooke & Lieutenant Charlotte E. "Charlie" Yeager & Lieutenant Commander Tsukasa Izumi & Lieutenant Commander Lahki Bakshi Dr & Major Achilles Aurelius & Lieutenant Akira Kogami & Lieutenant Zelea Arlidd & Lieutenant JG Danielle Sidney
Previously, on Star Trek: Missouri:

Patricia turned to Akira and Achilles.

"Security, Marines, we'll be beaming into a hostile situation. I want you to make sure everyone you pick for away teams are competent with a phaser." She said. "It's likely Klawe won't be keen on talking."

And now, the…
Mission: From the Inside
Posted on Thu Nov 23rd, 2023 @ 11:31pm by Commander Patricia Cooke & Lieutenant Charlotte E. "Charlie" Yeager & Lieutenant Commander Tsukasa Izumi & Lieutenant Commander Lahki Bakshi Dr & Major Achilles Aurelius & Lieutenant Akira Kogami & Lieutenant Zelea Arlidd & Lieutenant JG Danielle Sidney
Captain's log, Stardate 47634.44:

Ever since the Missouri's commissioning two weeks ago, our orders have been to find and stop I-400. However, I-400 is proving most elusive, as each time we respond to an I-400 sighting, we arrive too late; only able to provide relief for the victims of these…
Mission: From the Inside
Posted on Sun Oct 8th, 2023 @ 12:40am by Commander Patricia Cooke & I-400 & Lieutenant Commander Tsukasa Izumi
A few days prior...

Dr. Luhk made his way towards the lab of his colleague, Dr. Anthony Banner. Despite the fact that most of the Daystrom Insitute staff were on their winter break, Banner had spent the weeks following a Starfleet raid on an illegal Romulan research facility studying an…
Mission: From the Inside
Posted on Thu Sep 28th, 2023 @ 5:51am by I-400 & Boso Gane & Oko Gane
The Romulan Neutral Zone: The demilitarized zone between the United Federation of Planets and the Romulan Star Empire located in the Beta Quadrant. Due to the Zone's geopolitical status, the worlds that fell within it were often overlooked by both powers, and as such, the Neutral Zone had become known…
Latest Personal Logs
Posted on Tue Aug 8th, 2023 @ 8:37am by Commander Patricia Cooke
In wake of the attack on the New Year's party at Camp Khitomer by the entity known as I-400, and with emergency authorization by Rear Admiral Kagami Izumi; on this day, the first of January, twenty four hundred; I, Commander Patricia Martin Cooke, hereby succeed the late Captain Aika Tenku…